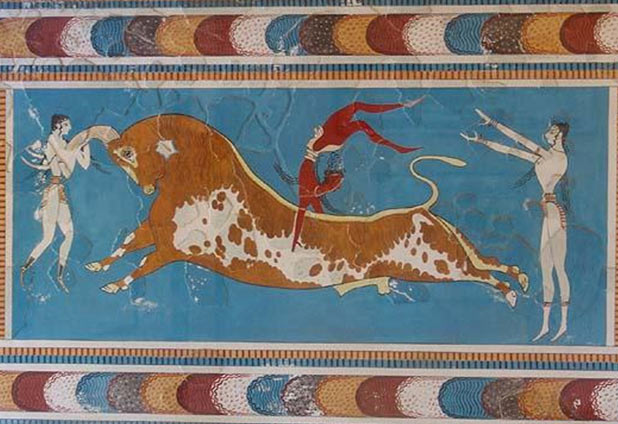 27 Nov

Heraklion Port / Shore Excursion: Knossos Palace & Wine Tasting

From/To: Heraklion Port

Duration: 5 hours 

 

Tour Description

The ultimate wine experience! For our guests who share the same passion with the Greek god Dionysus, this tour should not be missed. In this tasteful, half day excursion, you will have the chance to discover one of the best equipped and "state of the art" wineries and afterwards step back in time and see how wine is still produced, with the traditional and more manual way, by watching a relevant film.

Start from the port of Heraklion with a pleasant and scenic drive towards the village of Peza. At the first glance the buildings of the winery may look a little bit like a traditional museum. Enjoy a tour to the winery. After the tour and the end of a documentary film, you will have the chance to taste two different varieties of wine, accompanied by small Cretan rusks.

 

Depart for a pleasant drive to the legendary Knossos, an important city in antiquity, which was inhabited continuously from the Neolithic period until the 5th century AD. According to tradition, it was the seat of the legendary King Minos.

The Minoan Palace is also connected with thrilling legends, such as the myth of the Labyrinth with the Minotaur and the story of Daedalus and Ikarus. Visit the Palace with its maze of corridors, passages, rooms and stairways -one of the most impressive sights of the ancient world. Walk through the ruins of the magnificent palace and catch a glimpse on the impressive central courtyard, the sanctuary, the royal apartments with the alabaster throne and the Queen's chamber. Return to Heraklion port and embark the cruise ship.

 
## Prices per person for:

01 pax: 530.00 €

02 pax: 280.00 €

03 pax: 205.00 €

04 pax: 160.00 €

05 pax: 134.00 €

06 pax: 117.00 €

07 pax: 108.00 €

08 pax:   95.00 €

## Prices include:

-Private, modern A/C taxi (up to 02 persons), minivan (up to 06 persons) or minibus.

-Professional, experienced English speaking guide.

-Entrance fees / winery entrance.

-VAT.