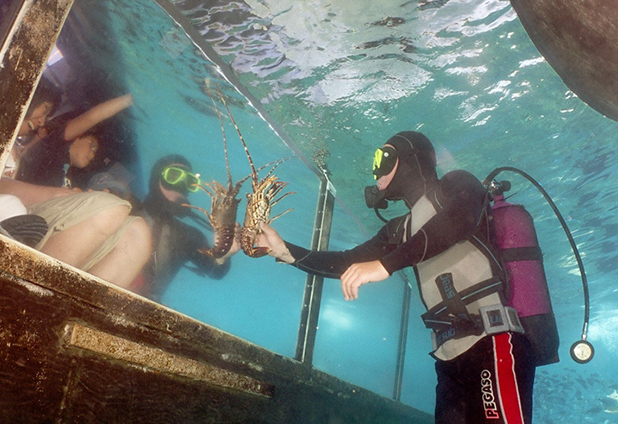 27 Nov

Corfu port / Shore Excursion: Corfu Town & Undersea Cruise

From/To: Corfu port

Duration: 04 hours 

Tour Description

Depart from the port and drive to Corfu town, for a walking tour in the square and into the narrow roads. See the old fortress, the Esplanade with the cricket field, the Palace, the Old town hall and the square with their unique atmosphere. The Old Town lies on the northern side between the Esplanade Square and the new fortress. Ferries approaching the port of Corfu offer a magnificent view of this picturesque, beautiful town, located close by.

The square of the Esplanade (also called Spianada) is the central square of Corfu Town and the largest square in the Balkans. It became a public square during the French occupation and was designed according to the French garden architecture, with many organized trees and flower pots. It is surrounded by sumptuous buildings, imposing monuments and an old Venetian fortress which marks the beginning of the modern town.

Further, drive to the old port, to enjoy an undersea cruise with a specially constructed boat, with unbreakable, transparent material -not a submarine, but a surface trimaran boat, witch can accommodate 49 passengers on each trip. The passengers, no matter what age or physical ability, get the opportunity to explore and enjoy the Sea World, with the endless variety of fish and plants. It takes about five minutes to get behind Vido island (the small island which is opposite the old port) and there, slow down to have the first look at the bottom of the sea.

After another five minutes arrive at the reef to stop for the first show with the Divers. Experienced divers surrounded by fish, swim among them, feed them and show to us some of the most strange forms of life of the sea, such as lobsters, starfish, octopus e.t.c. and we have a very good chance to take some wonderful underwater photos. Move next to the special floating structure, where we will meet up with the Sea Lions. Watch the experienced staff, as they feed and play with the adorable pinnipeds, which were born in captivity in a swimming pool and are now living in the open sea. On the way back, admire the view of the Old Corfu town with it's two fortresses, as it appears from the sea.

 
## Prices per person for:

01 person:  392.00 €

02 persons: 196.00 €

03 persons: 152.00 €

04 persons: 127.00 €

05 persons: 107.00 €

06 persons: 92.00 €

07 persons: 85.00 €

08 persons: 72.00 €

## Prices include:

-Private, modern A/C taxi (up to 02 persons), minivan (up to 06 persons) or minibus.

-Professional, experienced driver.

-Professional, experienced English speaking guide.

-Undersea cruise.

-Transfer service from/to the port.

-VAT.