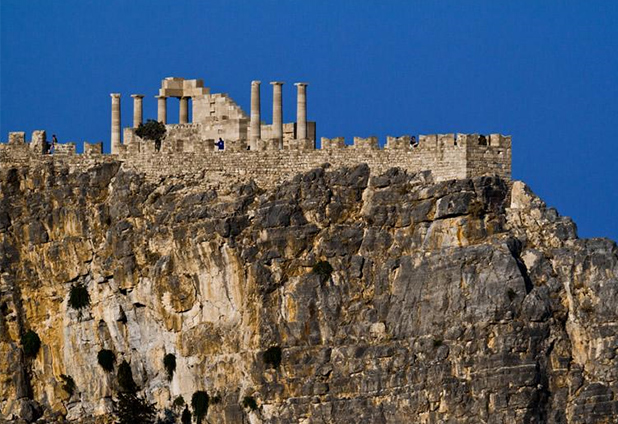 27 Nov

Rhodes Port / Shore Excursion: Lindos

From/To: Rhodes Port

Duration: 4 hours 

Tour Description

Upon arriving in Lindos, one of the three ancient cities of Rhodes, you will be captivated by the lovely view of the Bay of Lindos. The lively village is a unique monument of preservation, combination of clear blue skies, crystal-clear waters surrounded by the dazzling white colour of the traditional village houses.

The astonishing beauty of the castle, the Acropolis of Athena Lindia on the top of the hill enjoying spectacular views, with St. Paul's Bay (where the Apostle arrived in 58 AD) and the paved streets of the village captivate visitors. A walk through its narrow paved streets reveals the beauty of the traditional island architecture. Visit the Acropolis either on foot or using the…."Lindos Taxi" donkeys (extra charge on the spot), to witness the vibrant history of the place. Upon returning to the port, short stop at the village of Archangelos, to view the ancient art of ceramic pottery, with purchasing possibility at excellent prices.
## Prices per person for:

01 person:  540.00 €

02 persons: 270.00 €

03 persons: 235.00 €

04 persons: 175.50 €

05 persons: 140.00 €

06 persons: 135.00 €

07 persons: 115.00 €

08 persons: 101.00 €

## Prices include:

-Private, modern A/C taxi (up to 02 persons), minivan (up to 05 persons) or minibus.

-Professional, English speaking driver.

-Professional, English speaking guide.

-Entrance fees.

-VAT.