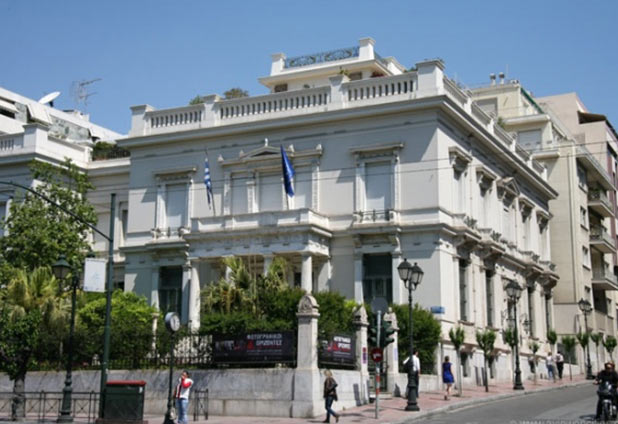 27 Nov

Piraeus Port / Shore Excursion: Athens City Tour, with Acropolis & Benaki Museum

From/To: Piraeus Port

Duration: 5 – 6 hours 

Tour Description

Welcome to Greece, the land of gods and goddesses!! Athens, its enchanting capital, is the city with the most glorious history in the world; a city worshipped by gods and people.

Athens has always been a birthplace for civilization. It is the city where democracy was born, as well as most of the wise men of the ancient times. The most important civilization of the ancient world, flourished in Athens and relives through some of the world's most formidable edifices.

Drive to Panathinaikon Stadium, cradle of the first, modern Olympics in 1896 (short stop). Pass by the Prime's Ministers residence (Ex Royal Palace), the National Garden, the House of Parliament and the Memorial to the Unknown Soldier, guarded by the Evzones with the traditional Greek uniform.

Continue, passing by the Hadrian's Arc, St. Paul's Church, the Temple of Olympian Zeus, the Schlieman's House (Numismatic Museum), the Catholic Cathedral, the Academy, the University, the National Library, the Old Parliament, the Constitution Square, the Russian Orthodox Church.

Further, visit the Acropolis hill of Athens, to admire the architectural masterpieces of the Golden Age of Athens: the Propylaea, the Temple of Athena Nike, the Erechtheion and, finally «the harmony between material and spirit», the monument that «puts order in the mind», the Parthenon.

The Parthenon, dedicated to goddess Athena, is one of the greatest architectural wonders of the world, demonstrating the advanced state of ancient Greek culture.

Coming down from the Acropolis, visit the exceptional collections of the Benaki Museum, situated in an exceptional location of the historic Athens' centre. The museum's collection is hosting more than 40,000 items, illustrating the character of the Greek world, through a spectacular historical panorama: from the antiquity and the age of Roman domination, to the medieval Byzantine period; from the fall of Constantinople (1453) and the centuries of the Frankish and Ottoman occupation, to the outbreak of the Revolution for independence in 1821; from the formation of the modern state of Greece (1830), down to 1922, the year in which the Asia Minor disaster took place. Complete the visit, drive to the port.
## Prices per person for:

01 pax: 454.00 €

02 pax: 245.00 €

03 pax: 223.00 €

04 pax: 176.00 €

05 pax: 148.00 €

06 pax: 129.00 €

07 pax: 127.00 €

08 pax: 119.00 €

## Prices include:

-Private, modern A/C taxi (up to 02 persons), minivan (up to 06 persons) or minibus.

-Professional, experienced driver.

-Professional, experienced English speaking guide.

-Entrance fees.

-VAT.