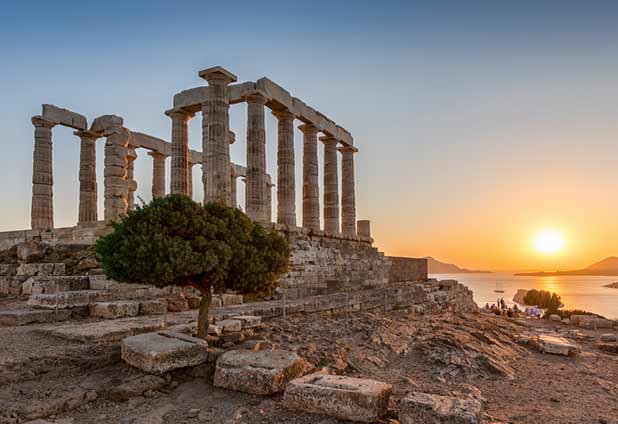 21 Nov

Cape Sounio

 

Free pick up / drop off hotel service!!

Duration: 4 hours 

Tour Description

Drive along the coastal road, past the wonderful beaches of Glyfada, Vouliagmeni and Varkiza, towards Cape Sounion. According to legend, Cape Sounion is the spot where Aegeus, king of Athens, leapt to his death off the cliff, thus giving his name to the Aegean Sea. The story goes that Aegeus, anxiously looking out from Sounion, despaired when he saw a black sail on his son Theseus's ship, returning from Crete. This led him to believe that his son had been killed in his contest with the dreaded Minotaur in Crete.

Cape Sounion is also noted as the site of an ancient Greek temple of Poseidon, the god of the sea in Greek classical mythology. In a maritime country like Greece, the god of the sea was bound to occupy a high position in the divine hierarchy (in power, Poseidon was considered second only to Zeus). The temple at Cape Sounion, constructed in 444-440 BC, therefore, was a venue where mariners, and also entire cities or states, could propitiate Poseidon, by making animal sacrifice, or leaving gifts. Upon finishing the visit, drive back to the hotel, in Athens.
§ Tour price: 50.00 € per adult / 25.00 € per child (up to 12 years old)
## Operating time: Departure at 15:00 – Return at 19:00.
## Operating schedule: Daily service, all year round.
§ Cape Sounio Sunset Tour, from 05th May to 29th September (Thu/Fri/Sat).  Departure around 17:30, depending on the sunset.